[fusion_builder_container hundred_percent="yes" overflow="visible"][fusion_builder_row][fusion_builder_column type="1_1″ background_position="left top" background_color="" border_size="" border_color="" border_style="solid" spacing="yes" background_image="" background_repeat="no-repeat" padding="" margin_top="0px" margin_bottom="0px" class="" id="" animation_type="" animation_speed="0.3″ animation_direction="left" hide_on_mobile="no" center_content="no" min_height="none"]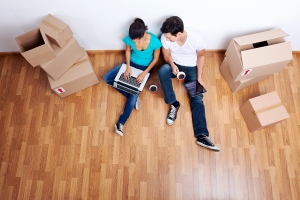 1. Get Your Credit In Shape
If you plan to finance your home purchase, check your credit history, especially if you're a first time buyer. That way, you can correct any errors, and take measures to boost your credit score before your big investment.
2. Get Pre-Approved For A Mortgage
Early in your search, meet with a mortgage lender who will take a look at your credit history, your savings and investment statements, and your current financial situation. The lender can give you a better picture of what you can afford and the financing options that are available to you.
3. Establish Your Budget
Whether you're financing your purchase or paying cash, it's important to establish a budget. This will help you focus your search on great homes within your price range.
4. Make A List
Buying a home is a process of elimination, not a process of selection. Make a list of your ideal home's must-haves and deal breakers. This will help you to narrow your search so that you can find a home that fits your current and future needs.
5. Think About Resale
The average homeowner lives in their home for nine years. While you may purchase your home as a long-term investment, keep in mind that you may need to sell it one day. Consider the homes potential resale value when you're looking at properties.[/fusion_builder_column][/fusion_builder_row][/fusion_builder_container]