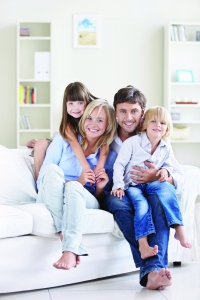 Know Why You're Selling
It can be important to examine your reasons for wanting to sell, because your motivation will play an important role in the process. From setting a price to deciding how much time and money you're willing to invest, to preparing your home for selling.
Do Your Homework Before Setting A Price
Determining an offering price is an important process. Useful guides can be trend reports showing prices and a market analysis of your home prepared by an expert.
Go Home Shopping Yourself
The best way to get to know your competition is by visiting open houses. This will enable you to identify features that are popular as well as give you a sense of what turns buyers off.
Find A Good Realtor
According to research by The National Association of Realtors®, nearly two-thirds of the people who sell homes on their own say that they would not sell without a Realtor again.
Maximize Your Home's Sales Potential
Appearance is critical – and it would be foolish to ignore this when selling your home.
Rely On Other's Opinions As Well As Your Own
Effective marketing involves knowing your home's good and bad points. Accentuating the good can mean a quicker sale for a higher price. Neglecting the bad can mean months on the market and a lower sales price.
Clean Like You've Never Cleaned Before
Pick up, straighten up, un-clutter, scrub, scour, dust… well you get the idea.
Fix Everything!
Fix everything no matter how insignificant it may appear. The step that squeaks, the light switch that doesn't work, the hairline crack in the bathroom mirror – they might be minor annoyances to you, but they can also be a deal-killer when it comes to prospective buyers checking out your home.