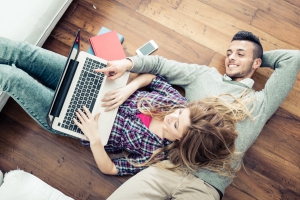 The Rise in Long Island Real Estate is Owned by Millennials
Research and reports show that people are leaving Long Island in droves, citing real estate prices, high property taxes, cold weather or other reasons. However, despite these reports, there is at least one group of individuals whose population has increased over the last handful of years.  Millennials, aged twenty to thirty four, have made a resurgence on Long Island. Since 2010, Long Island real estate owned by millennials has increased over seven percent.  Prior to 2010, millennial ownership had declined significantly for a period of two decades, marking a sharp turn around of late. While prices are still high, there are a multitude of reasons why younger home purchasers are flocking to Long Island.
Despite high real estate market prices in comparison to national prices, younger purchasers with a budget are able to find affordable homes with added benefits that Long Island has to offer.
For example, many young adults from the boroughs of New York City are making the move to the Long Island suburbs. First, while mortgage and taxes are high, they are at least remotely comparable to New York City rent in the city's desirable neighborhoods.  In the long run, purchasing a home is not only a better investment than renting, but also winds up being cheaper.
And along with this only somewhat higher price initially than rental life, young families have backyards, increased privacy and more quiet neighborhoods.  When millennials on Long Island were questioned about why they chose Long Island to purchase a home, a standard response was due to its reputation for good school districts.  Both New York City and Long Island have their share of public and private schools. And while there is no doubt that some of New York City's public schools are top-notch, there are more options, more specialized educations and more one-on-one learning abilities on Long Island that attract home buyers to Long Island.  Not to mention, these education perks come without the high cost of private education.
Another attraction for young home purchasers on Long Island is the proximity to the city, while maintaining a more private, suburban life.  Most Nassau County real estate is within a forty-five minute train ride to New York City; although homes in Suffolk County are slightly further, the access is still much easier than living elsewhere.  This is especially beneficial for young homeowners who work in the city, or those drawn to the nightlife of the city.  And while proximity to the city is a draw, many millennials, especially those with young families, desire to come home to a more quiet suburban lifestyle. While Long Island may be considered suburbia, there certainly is a wealth of activities one could explore here without heading into Manhattan.  Long Island is known for its beaches; its food; its vineyard; and its culture, which remains remarkably distinct from that of the city.
If you are a millennial looking to purchase a home, the Long Island real estate market may be just right for you with its abundance of perks, it's proximity to the city and its suburban lifestyle.  You will certainly get more bang for your buck on Long Island; call Signature Premier today to get started on the search for your ideal Long Island home!