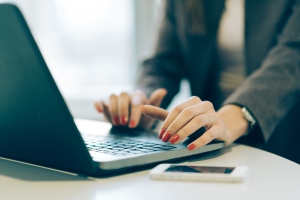 A pre-approval is necessary to know how much you can afford before you begin your home search. This way you will only look at homes in your specific price range. A pre-approval is also important to make a confident offer.
What Is A Pre-Approval?
A mortgage pre-approval occurs when a lender agrees to lend you a specific amount of money before you have found a home. To apply for a mortgage, you will first fill out an application. A complete review of your credit history is performed and the information you have provided is validated. Based on this information, the loan can be pre-approved.
How Do I Get A Pre-Approval?
Fill out a residential mortgage application with a target loan amount and sales price with your lender. These amounts may change as you continue to search for a property but it is important to establish a starting point. Regardless of the type of mortgage you choose, your income and down payment sources will need to be verified. This entire process typically takes 7-14 days.
What Documents Do I Need?
Your W2 from the past two years
Your pay stubs for the past three months
Your tax returns from the past two years
Your checking or savings bank statements for the past three months (this will likely show your down payment funds in them as well)
Your statements for all your other assets (stocks, bonds, retirement accounts) for the last two months
The name & number of your landlord or your current mortgage documents
Your divorce decree, if applicable
If you are self-employed: Business tax returns for the past two years with your year-to-date profit and loss statement, and year-to-date balance sheet
Credit Report and Credit Score (the lender can run this for you)
Source: http://www.danecountymarket.com/mortgage-preapproval