[fusion_builder_container hundred_percent="yes" overflow="visible"][fusion_builder_row][fusion_builder_column type="1_1″ background_position="left top" background_color="" border_size="" border_color="" border_style="solid" spacing="yes" background_image="" background_repeat="no-repeat" padding="" margin_top="0px" margin_bottom="0px" class="" id="" animation_type="" animation_speed="0.3″ animation_direction="left" hide_on_mobile="no" center_content="no" min_height="none"]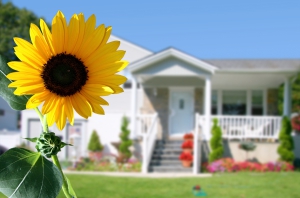 Selling your home is a huge financial and emotional decision. Your Signature Premier Properties agent will help guide you through the process to ensure you feel comfortable every step of the way.
When you are ready to meet with your agent, you may already have an idea of what your home is worth. You may be aware of homes in your neighborhood that recently sold or you may be keeping tabs on current listings in your area.
Your agent will prepare a comparative market analysis (CMA). Data in this report includes facts about homes similar to yours that are currently listed, and those that have recently sold. Some significant points of comparison include number of bedrooms and baths, approximate square footage, size of major rooms, age of the home, property taxes, school district, and desirable features like fireplaces, fenced yards, hardwood floors, pools, and security. Depending on the current market, a CMA may cover a period of time ranging from one week to 12 months. Some research values range from a few streets near your home to entire school districts. This comprehensive report is a key tool your agent uses to determine its current market value.
When determining the right price for a house, proper pricing in any market will attract the most buyers, bring in offers, and ensure a timely transaction. This is where your Signature Premier Properties agent is instrumental when it comes to selling your home. Your agent will be thoroughly familiar with the local market and recent sales in the neighborhood, as well as comparable properties listed for sale, your competition. Together, you and your agent will decide on a price that properly positions your home on the market.
How Does My Home Get Put On The Market?
Once you sign a listing agreement with your Signature Premier Properties agent to sell your home, it will be listed and marketed immediately. Among the first and most effective means utilized is placement on signaturepremier.com and many other highly trafficked websites. These days, most people begin their property search online and having your property featured on the Internet ensures maximum exposure to the widest pool of potential buyers. In addition, your property listing will be distributed to the entire community of real estate agents on Long Island and beyond. Professional photos of your property will be taken and used to advertise and market your property in a variety of prominent online and print media outlets.
To get the best price for your property it must be seen by the largest pool of potential buyers. Listen to your agent's guidance when it comes to properly pricing your property from the start to avoid future price reductions, and keep your home from becoming "stale" to the real estate community.[/fusion_builder_column][/fusion_builder_row][/fusion_builder_container]