Labor Day is usually the first sign that summer is coming to an end. If summer has to end, at least end it with good food! Take a look at these 10 mouthwatering recipes that are great for any Labor Day Party!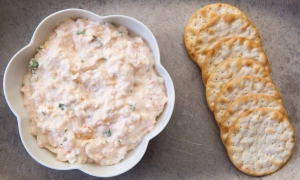 1. Shrimp Dip
Shrimp is known to be America's favorite seafood. Wow your guests with this delicious and unique shrimp dip recipe!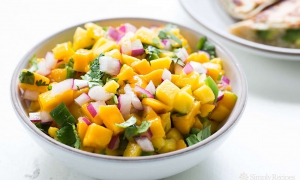 2. Mango Salsa
When mangos are in season, they are irresistible. Get them before it's too late! For your party, try this easy, fresh salsa that your guest won't be able to resist! If you enjoy a little kick of spice to your salsa, add some chopped jalapenos to give this salsa a spicy boost.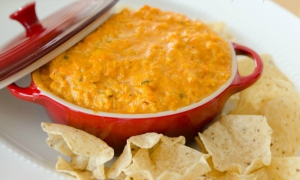 3. Buffalo Chicken Dip
This dip has become an all-time favorite for many buffalo sauce lovers. If you love anything buffalo, this dip is perfect for you!  Have a vegetarian at your party? Replace the chicken with cooked cauliflower!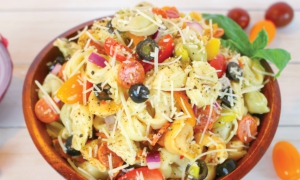 4. Tortellini Salad
A fresh, savory tortellini salad is perfect for this summer party. Your guests won't be disappointed with this dish!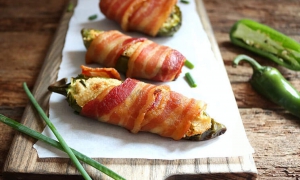 5. Bacon Wrapped Cheesy Stuffed Jalapenos
Looking for an easy dish with some spice? Satisfy your guest's taste buds with this spicy and salty recipe!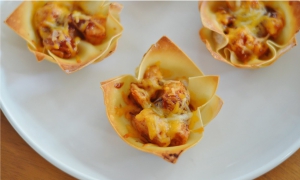 6. BBQ Chicken OR Buffalo Chicken Wanton Cups
Some people love the flavor of BBQ, while others love Buffalo. Try these chicken wanton cups recipes, you can choose the BBQ recipe or the Buffalo recipe, or BOTH!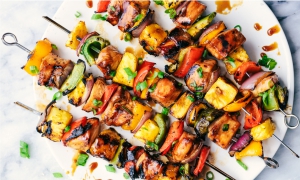 7. Hawaiian BBQ Chicken Kabobs
This sweet and savory meal will have your guests wanting more! A perfect summer meal for your Labor Day Party.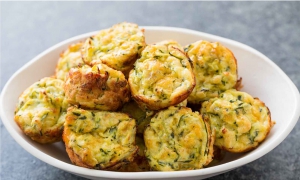 8. Cheesy Baked Zucchini Bites
These golden bites are so delicious, it's almost impossible to eat only one. Don't miss out on this yummy zucchini recipe!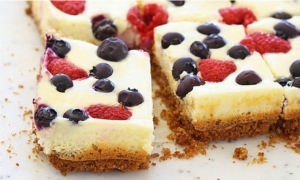 9. Berry Cheesecake Bars
Treat your guests to a creamy, sweet dessert. These bars are packed with fruity goodness and they also have a patriotic color scheme, perfect for your Labor Day Party!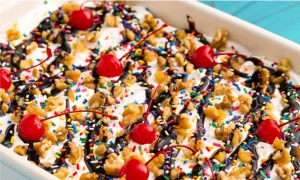 10. Banana Split Lasagna
This fun, no-bake banana split recipe is great for everyone with a sweet tooth. This is. Hands down. THE best way to eat a banana split.