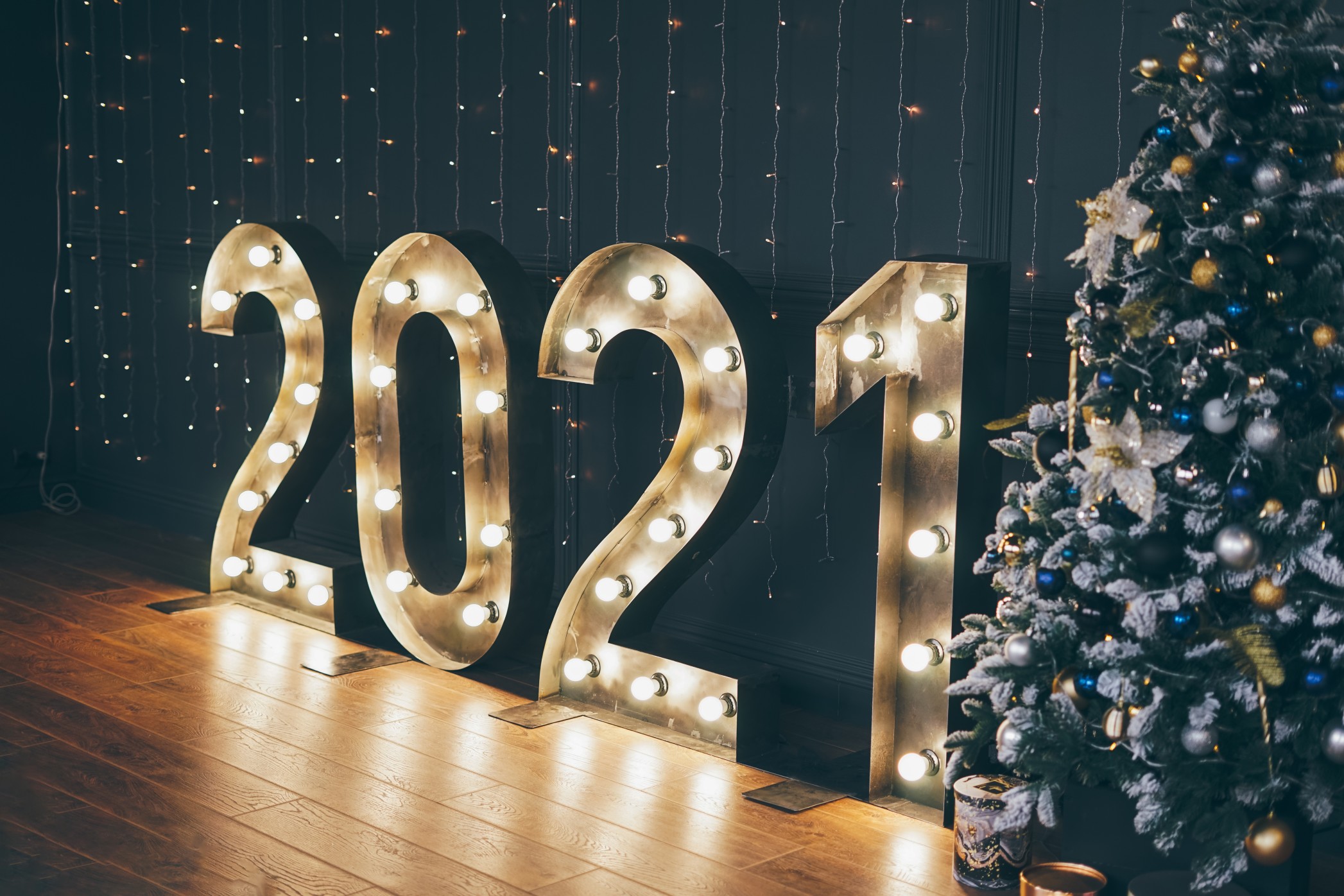 We're over 2020. Emotionally speaking, 2020 has lasted about 323 years. The good news is we're in the home stretch, and even though it will look a lot different than celebrations past, you can still ring in the new year while being safe and socially distant and heres how:
1. Decorate
It wouldn't be New Year's eve without some glitter and sparkles. Grab some oversized balloons for the perfect photo backdrop.
2. Get Dressed Up
Just because you're staying home doesn't mean you can't get dressed up, even if its only in your fanciest PJs. Ring in the new year looking as fabulous as you hope 2021 will be.
3. Host a Virtual Party
Invite your friends and family to join you virtually to toast the new year. Schedule it to begin close to midnight and count down to 2021 together!
4.Create a 2021 Vision Board
Find some magazines and cut out images. Glue them on to some card stock and voilà you have a vision board. Make sure you put it somewhere you will see it every day.
5. Mix a Cocktail
Nothing says NYE like some bubbly. Try making a champagne cocktail or jazz up your usual favorite drink and toast to the new year.
6. Don't Skip the Fancy Finger Food
Create a menu that looks as good as you do. Take the time to make yourself or your family a fancy dinner or order from your favorite restaurant.
7. Have a Living Room Dance Party
Let loose in your living room. Put on your favorite tunes and hit the living room floor.
8. Watch the Ball Drop
It's an age-old tradition: watching the ball drop at midnight. Although the in-person event is canceled, Ryan Seacrest will still be celebrating the day with various celebrity guests so be sure to tune in!
9. Make Dessert
Have a sweet ending to an insane year with a killer dessert.