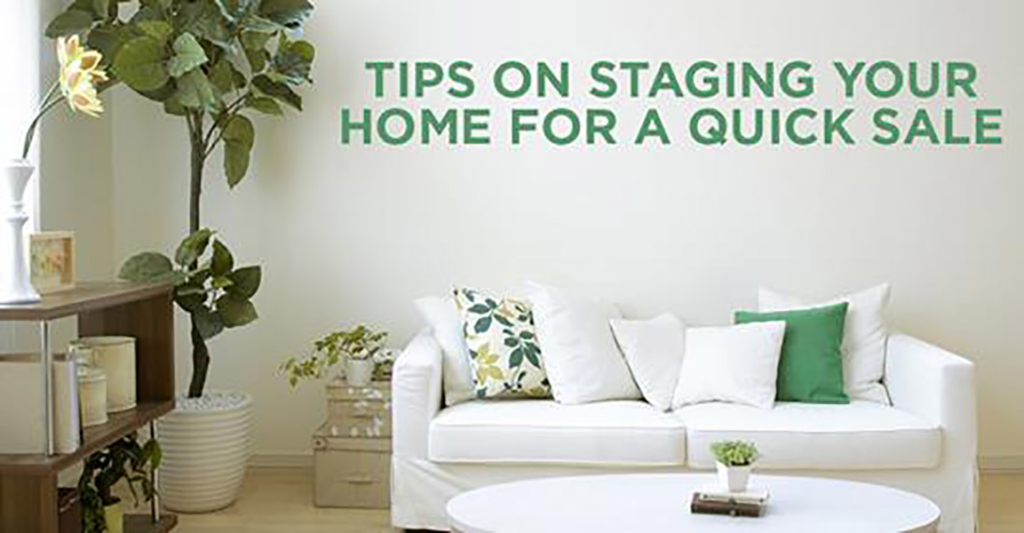 If you are looking to move your home off of the market quickly, but have not been getting the "bites" you desire, the issue may not be your home or its price.  The issue quite possibly could be the way your home appears. Not every buyer can conceptualize styles or decorations that are not present, especially when the home already takes on a distinct style and personality of its owner.  This is the precise reason that real estate companies on Long Island advocate that their clients "stage" their home for sale. Staging a home can include something as simple as moving furniture around or removing controversial decor, to something as drastic as completely redecorating or performing upgrades.  The reason: more neutral, modern homes sell quicker, and closer to asking price.
The judgment a Long Island home purchaser makes begins the second the interested individual pulls up to your home.  Some may drive by and decide whether or not to tour the home based solely on how it appears from the outside. As such, it is incredibly important to boost your curb appeal.  Making your home into one that outwardly sells itself can be a relatively simple task to accomplish, and easier if you maintained the front of your home throughout the time you lived there and plan ahead. Landscaping and cleaning are key. Mow the lawn or resod. Maintain your garden by planting blooming flowers and appropriately sized shrubbery and trees. Power wash the siding of your home and all walkways. Wash the windows. If it is winter, make sure your walkways are completely free of snow and ice.
The next step is something all Long Island homeowners typically strive to do, but with the hectic nature of daily life, no one can always accomplish this: have your home sparkly clean and remove all clutter. Start by wiping down every surface: counters, floors, windows. Scrub the grout and remove all dust. This is the easiest way to make your home shine. Next, and more difficulty, all clutter must go. The less clutter that exists in your home, the bigger the home looks and the easier it is for a potential buyer to view the decor or style he or she desires in the space. Somewhat counter-intuitively to this advice, make sure your home still appears lived in. This does not mean dirty laundry on the floor or dishes in the sink, but fresh cut flowers in a vase or a bowl of fresh fruit on the counter.
Rearrange furniture and neutralize decor. Your style may be eccentric or bold, but the typical home buyer on Long Island will have trouble looking past these stylistic choices and envisioning their life in a home with slashed of hot pink and polka dots.  It is important to use sophisticated neutral colors in your home that give off a comfortable and warm feeling. Neutral colors will also appeal to both genders. In addition, symmetry is most appealing to the eyes; using pairs of furniture, pulled away from the wall will create an inviting area that purchasers can see themselves in.
Lastly, it is important not to forget about the outdoor living space, as many Long Island residents entertain or relax in the outdoors during warm months. Regardless of the size of your outdoor living space, you can add a table and chairs, a "bar," and some flowers or small decorations to make your yard visually appealing and comfortable.
Selling a home on Long Island can be difficult and there are many factors at play, from price to location to season. However, if you stage your home properly as directed by your Long Island real estate company, your home should move quickly and at or near asking price.