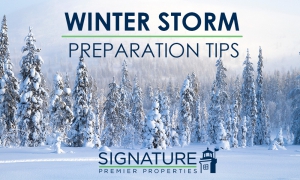 Winter on Long Island can be magical but with cold temperatures and snow accumulation, we want to make sure we always stay safe during a snow storm. Be sure to check out these blizzard tips and important contact numbers to help you prepare for a winter storm.
Blizzard Tips:
Listen to a NOAA Weather Radio or other local news channels for critical information on snow storms and blizzards from the National Weather Service (NWS).
Running water, even at a trickle, helps prevent pipes from freezing.
Avoid driving when conditions include sleet, freezing rain or drizzle, snow or dense fog. If travel is necessary, keep a disaster supplies kit in your vehicle.
Before tackling strenuous tasks in cold temperatures, consider your physical condition, the weather factors and the nature of the task.
Protect yourself from frostbite and hypothermia by wearing warm, loose-fitting, lightweight clothing in several layers. Stay indoors, if possible.
Weather Related Emergency Numbers
Non-Emergency Phone Numbers
Nassau non-emergency hotline:

888.684.4274

Suffolk non-emergency hotline:

631.852.2677
Please Dial 911 for Police & Medical Emergencies