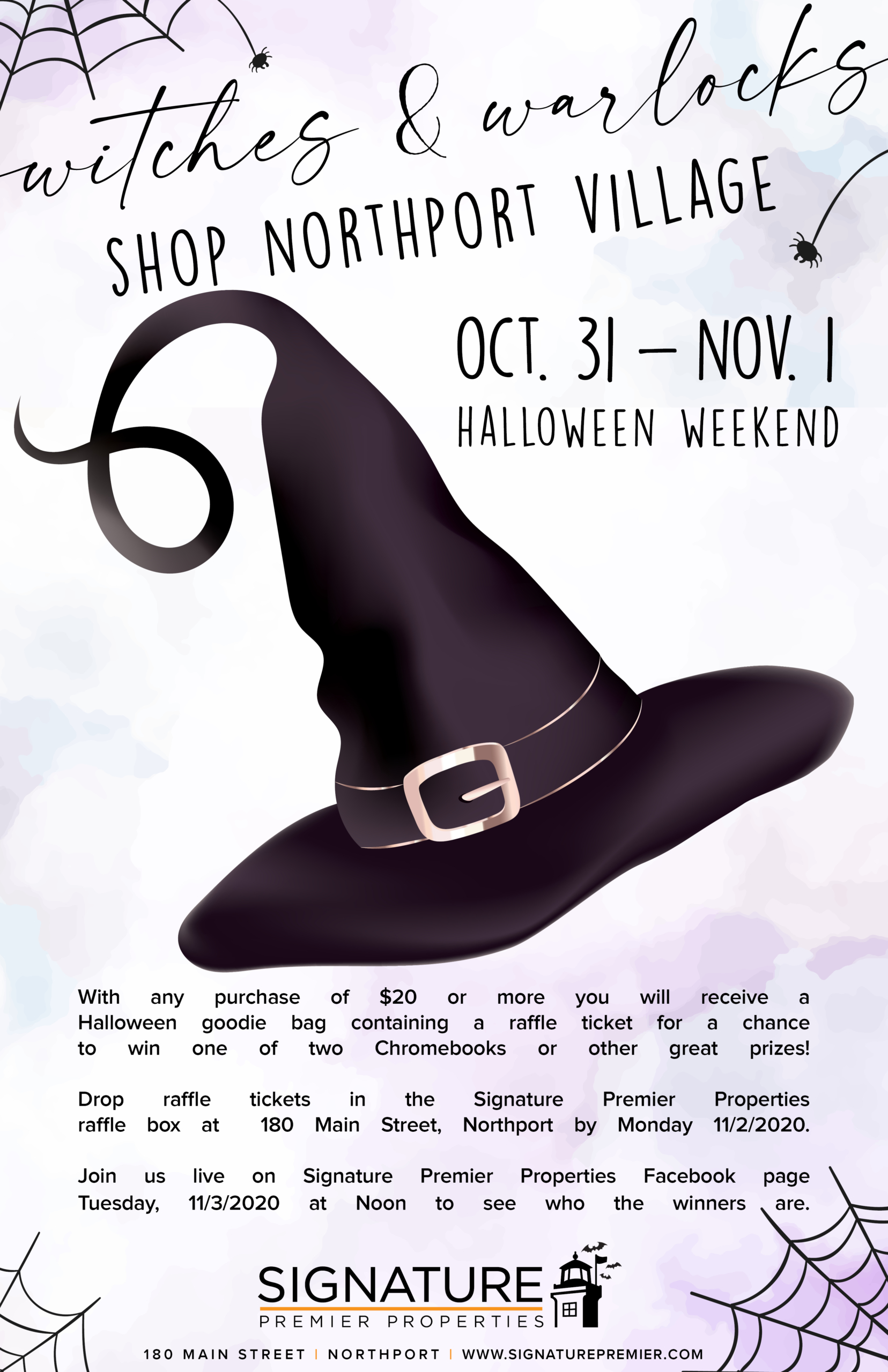 Dust off your broomstick, grab your best witches, and fly down to Northport Village on Halloween weekend for the most spooktacular shopping event of the year!
Shop 'til you drop at our two-day event for a chance to win some prizes! With any purchase of $20 or more at participating vendors, you'll receive a ticket to be entered into our raffle. At the end of the weekend, drop your tickets off at our Northport office, located at 180 Main St., then join us live on Facebook Tuesday, November 3rd, as we announce the winners!
Here's a look at some of the participating vendors. Keep checking back for updates!
Hydrangea Home 15% off your purchase.
Artisan House $5.00 off a $25.00 purchase.
The Wine Cellar On Main 25% off dinner.
Salted. On the Harbor 20% off dinner.
Rockin Fish $4.00 pints, $5.00 glasses of wine.
Penny & Cooper 10% off your purchase.
Copenhagen Bakery & Cafe 20% off your purchase.
The Olive Tree 10% off.
Organically Yours 20% off all vitamins
Carl's Candies 10% off your purchase
Nina's Pizza Free individual apple crumb cake with any $15 or more purchase
Nest on Main Free Beekman 1802 sample soap & hand cream with a purchase of $25 or more plus 10% off all Beekman 1802 collection
Elements of Home 15% off entire line of Primitives by Kathy Home & gift products